— 2021–
As we headed towards a New Years Eve with almost no Covid restrictions and, in addition, a very warm night which meant that we could assemble outside… we were looking forward to a large crowd gathering in the Centre to see in the New Year. Unfortunately, it was not to be.
In the last few days of 2021 NSW experienced a huge upsurge in the highly infectious new variant Omicron cases which spooked many people into staying at home. Around 45 residents defiantly decided to party on but it was once again a subdued affair.
Perhaps the highlight of the night was a gift to our Residents Committee President, Dave. Through means that will remain a talking point for years, Dave was presented with the actual sweater and cap worn by his fellow Yorkshireman, Johnny Bairstow, currently in Australia as part of the English touring test cricket team. (See Johnny below.)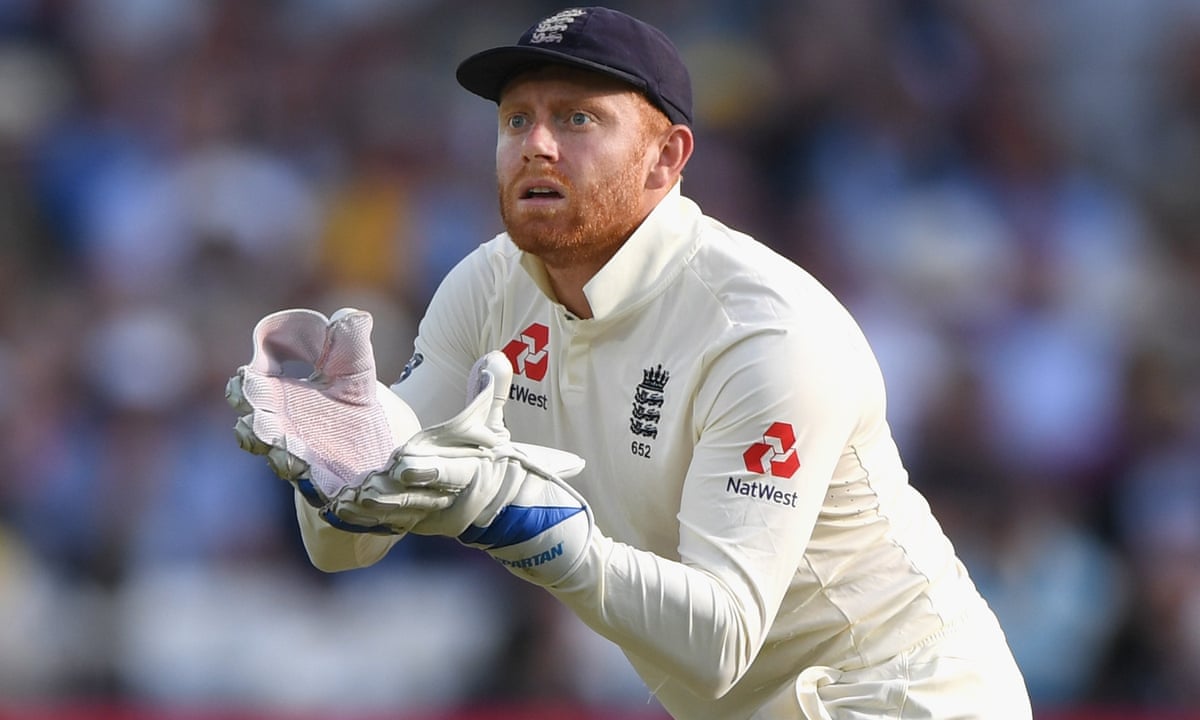 And here is a delighted Dave just after the presentation. It was claimed that this was the first time anyone could recall Dave being speechless…
Good one Gary
And here are a few pics of the other brave residents who came out on the night..
Lets hope for a  better 2022 NYE..
=======================================================
–2020–
Ah… New Years Eve 2020… What could possibly go wrong???
Well, unfortunately the Covid-19 crisis decided to escalate in NSW with sudden extra restrictions throwing many NYE plans into chaos, including  any hope of a major event in our Centre.
But a few hardy soles decided to soldier on and at least have a drink or two to see out the old year.. Here a a few photos from the night..
Let us all hope that the Covid situation is much improved by this time next year!!!
But I will remain optomistic  and  wish all a HAPPY NEW YEAR
–2019–
After the disappointing response from residents to organised games and activities last year, the organisers declined to get involved this year.
As a result there was no organised New Years Eve event in the Centre this year although a small number of residents did attend and had a quiet drink or two.
–2018–
Perhaps your webmaster is feeling a bit of "the morning after the night before" effect, but I have to report that the 2018 NYE gathering was not the most exciting event that I have ever attended here at AW. The "party animal" residents had obviously chosen somewhere else to be for NYE which was probably a good thing for them, they may have found our Centre a bit underwhelming.
Around 70 or so residents found their way to the Centre but once seated they were very hard to move or engage. (Maybe someone had played a prank and placed glue on the seats). Several of the organised games that were reasonably well received last year failed to attract any real attention this year, the music resulted in only a token response from dancers  and even several table top quizzes which didnt require anyone to move out of their seats or make much of an effort took a lot of "arm wrestling" to invoke a reluctant participation.
As someone once said to me "its a bugger getting old". I will personally try to deny this as long as possible…
A Happy New Year to all and I wish you all good health for 2019.
    ===================================================================
— 2017 —
Great weather again this year, so many who decided to have their evening meal at the Centre arrived early and took the opportunity to eat outdoors. Others arrived later and while a head count was not taken there were probably 50 or 60 merry makers at the Centre to see out the old year.
Credit goes to Martina this year for organising some early movies, a variety of games and some great 60″s music for later to "dance the night away" as we headed towards midnight.
While some enjoyed eating outside, others who ate at earlier at home, went inside to watch an early movie.
Of course our bar did the usual roaring trade…
As darkness fell most came inside just in time to watch the 9pm fireworks from Sydney on our big screen.
This year we introduced a "games night" theme with card games, board games, scrabble, snooker, indoor bowls and darts, all on offer to try out. The card and board games did not attract much attention but the other games did.
Several tried their skills on the snooker table..
Others tried their hand at indoor bowls.
But, surprisingly, without doubt the big hit of the night was the darts area which saw some fierce competition among a large number of the revellers over the evening (and just a small  amount of cheating fuelled by a liberal amount of wine).
It was a miracle that no darts struck and damaged the wall behind the backboard.
By about 10:30pm there were around 20 or so revellers remaining who were determined to stay on until midnight. With the aid of Martinas '60's rock and roll music collection many of them took to the dance floor to "strut their stuff".
Despite the photo appearance, many of the men did get up on the floor and join the ladies but the women certainly kept things moving until midnight… and the main Sydney midnight fireworks on our big screen.
And so 2017 passed into history and we all look forward to a new year. Thanks again to Martina for organising the activities which made it a great fun night..
— HAPPY NEW YEAR —
===================================
— 2016 —
The Webmaster was away overseas for an extended period over the New Year period and there is no report for 2016.
====================================
— 2015 —
The weather was more than kind to us this year.  A perfect mid 20,s day followed by a very pleasant evening saw a reasonable sized crowd of residents gathered over in the Centre to celebrate New Years Eve. The barbecues were fired up and most ate outside in the pavilion area.
As the sun began to set many continued to enjoy sitting outside.
As it darkened the arrival of mosquitoes and the pending first Sydney fireworks show on the big screen at 9pm saw a sudden move towards the inside lounge in the centre..
After the 9pm fireworks many residents headed for home, unwilling to stay the course until midnight. This was a little disappointing to the few that remained, the general view being that, in future, we should have some ongoing entertainment which may attract people to stay a little longer. No doubt this will be the subject of some discussion before we return next New Years Eve to do it all again.
HAPPY NEW YEAR
=====================================================================
— 2014 —
Around 7 pm residents and friends gathered to have some nibbles or a barbeque  to celebrate the last day of the year 
 Even real conversations were possible  
Leonie was demonstrating her new selfie device 
It's getting dark and the mosquitos are coming
Happy New Year Wishes
HAPPY 2015